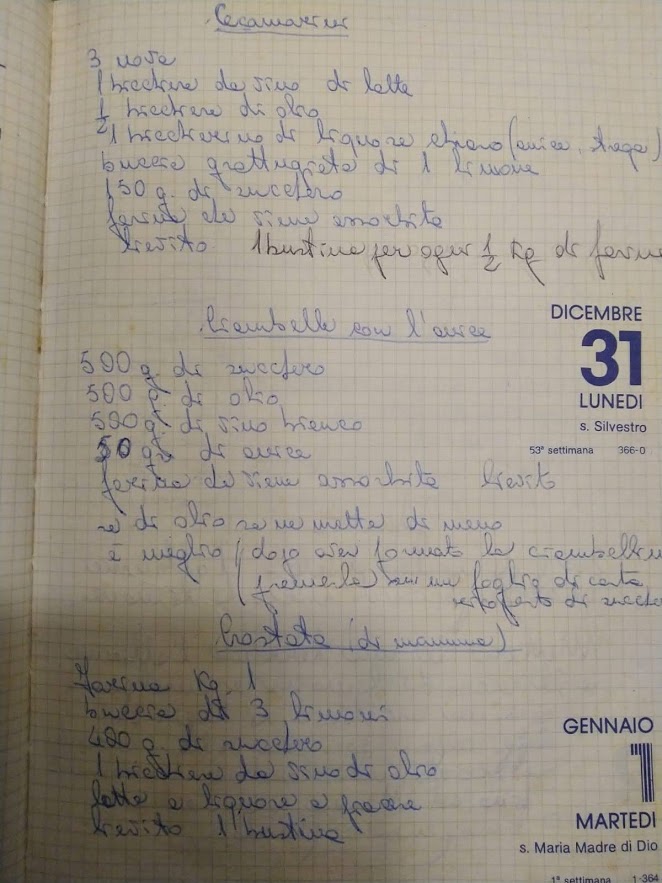 Ciambelline al vino (drunken donuts in English) are a typical delicacy of my land, Ciociaria (Lazio, Italy). Similar recipes, with their own twist, can be found across all Italy.

I remember my mom making Ciambelline regularly and how much I loved them as kid, but also as adult!
I found the recipe in her notebook and spoke to her to figure out the preparation, I also consulted another local blogs.

In this recipe all ingredients are measured by "glass" . Our parents used to do things by "eye" and adjust as needed. They didn't use fancy appliances as we do now.

Pick a small glass in your home and use it as your "measurement". I use small wine glasses that hold at least 150ml of water. You pick your own and adjust as needed.
---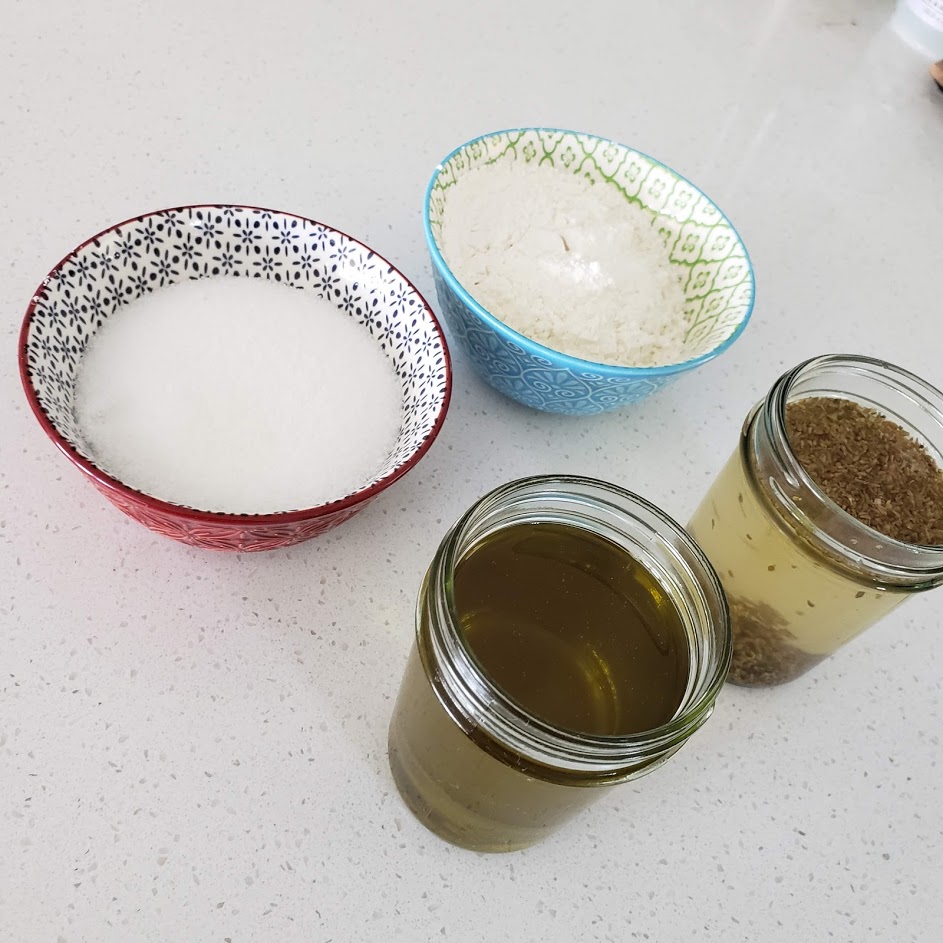 Ingredients

– 1 glass of extra virgin olive oil
– 1 glass of white wine
– 1 glass of sugar
– 1 tbsp. anise seeds
– 1/2 tbsp. baking soda
– Flour (3-4 glasses*)

*Flour must be added to bring the dough to the right consistency, so it will depends on the flour type.
---
Instructions

Start by soaking the anise seeds in the wine for about 30 minutes. Then combine all the ingredients except the flour in a bowl. Mix them well to make sure the sugar dissolves.
Now add one glass of flour and mix, then add another one. The dough will still be runny but now it's time to start paying attention. As you add more flour, your dough will start to thicken, until it reaches the right moisture and consistency. Something that is not too sticky and you can work with your hands. I used the kitchenAid to work the dough, but a spoon and your hands should be fine as well
When your dough has reached the right consistency, you're ready to prepare your donuts by hand.
Turn on your oven at 350F, prepare a couple of trays with parchment paper and complete your your "rolling station" with a plate filled with sugar!
This is how you roll:
– Take a small piece of dough from the bowl
– Roll it on a wooden surface (but any surface should work)
– When you have a tiny string of dough (about 1cm), fold it in a donut
– Now pass both sides of the donut into the sugar and place it on the tray
When you've worked all your dough, you're ready to bake!
Mine took about 35 minutes to be ready. After 15m I rotated the trays for uniform cooking.

Let your donuts cool for about 30 minutes and they are ready for tasting!
You can keep them in an airtight container for weeks.
As you can see from the pictures, the Ciambelline were outstanding and delicious! Give this recipe a try!