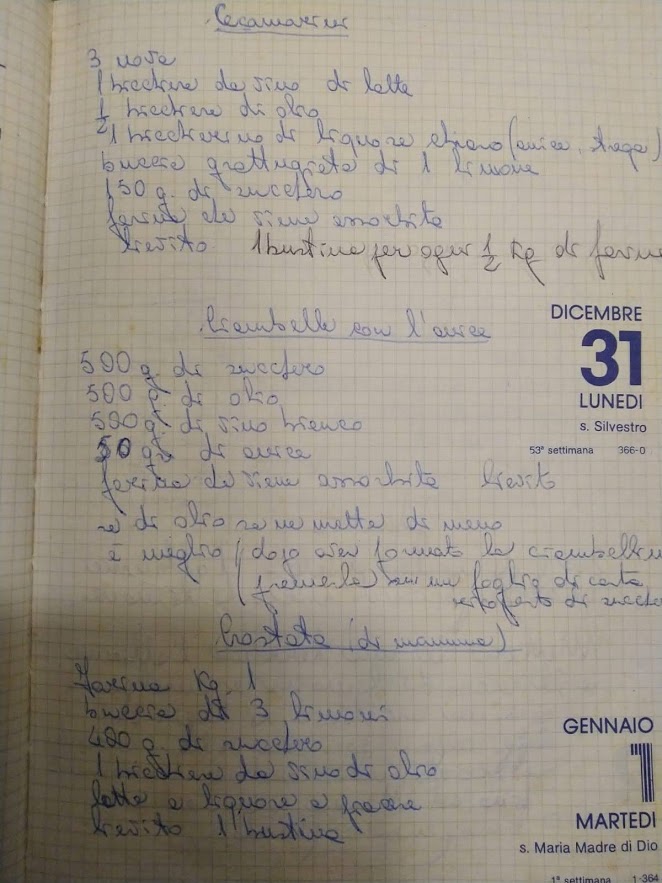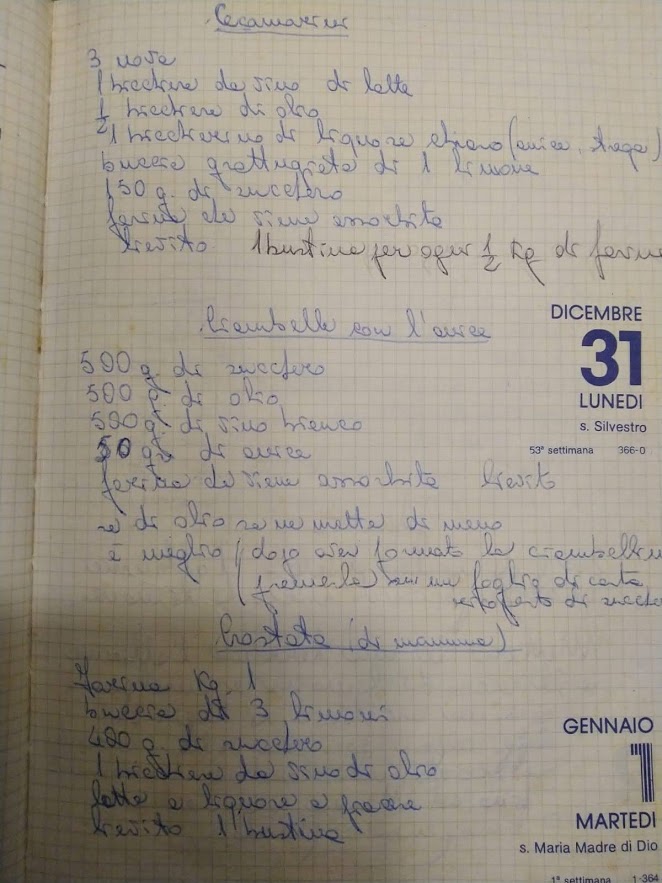 Today, with this post, I'm starting a new project: discover, test and document original recipes made by my 2 previous generations: mom's and grandmas' recipes!
I'm starting with my mom's notebook, of course, one page at the time.
I'm also open to other regions, countries old recipes, so send them over!
Today I'm making Cecamarini, a sweet memory from my childhood in Ciociaria, Lazio (Italy).
Cecamarini (or Cecamariti) are delicious small donuts made for the Carnival, just before the beginning of the Lent. On the left, the original page from my mom's notebook.
I scaled down the ingredients, for convenience.
---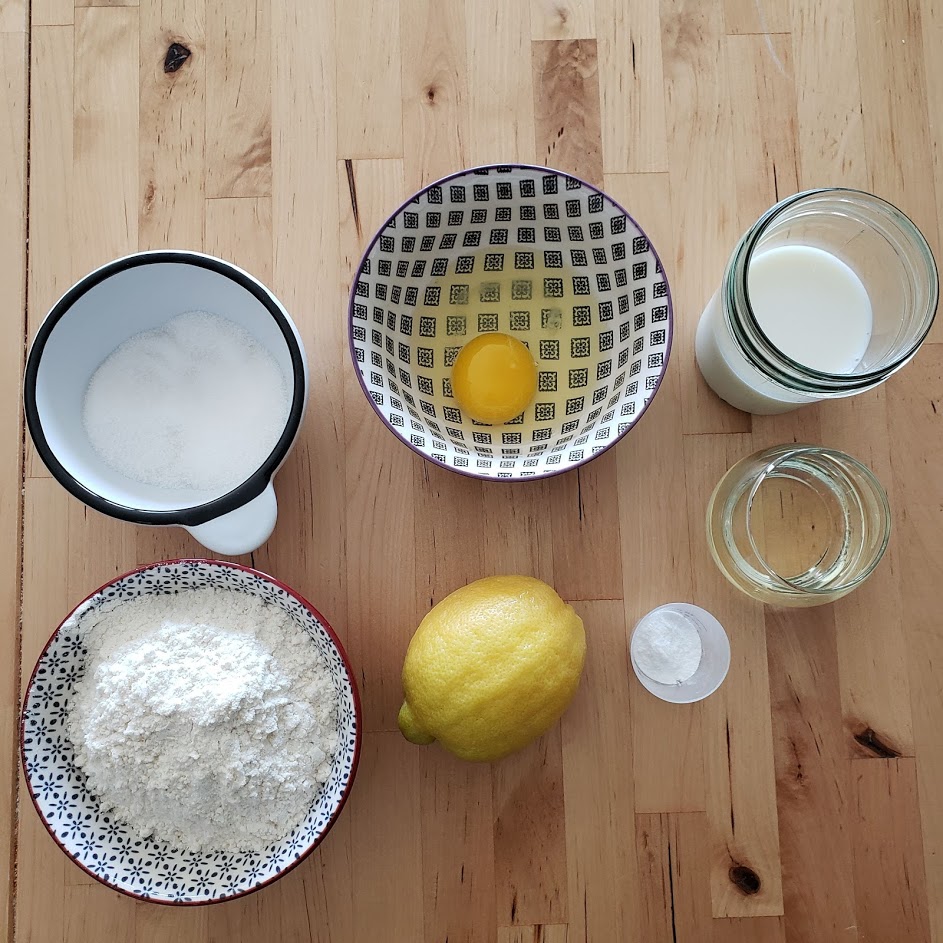 Ingredients
– 1 egg
– 60 ml milk (1 small glass)
– 30 ml vegetable oil (1/2 small glass)
– 550 gr granulated sugar
– 3 ml of Strega (optional)
– Zest from 1 lemon
– 150 gr flour
– 1/2 tsp baking powder
– Vegetable oil to fry
– Granulated sugar to decorate
*makes 20 small cecamarini
---
Instructions
Start by putting egg, milk, oil, sugar, lemon zest and baking powder in a bowl. Mix to combine them.
Add the flour, half cup at the time and mix to combine. Add more flour and repeat.
By following this process, add all the flour, the dough should feel thick now, but still a little runny.
If the dough is not thicken enough, add more flour, a spoon at the time. I show my ideal dough thickness in the video at the bottom of the page.
You're ready to fry!
Heat abundant vegetable oil to 180 C and fry the dough in small batches.
To give them a ball shape is a little tricky, you need to get used to it. I use a spoon to pick enough dough and my finger to push the dough into the oil. Others use two spoons to work the dough. You must figure the best way for yourself.
The cecamarini will rotate on their own (if they take a spherical shape) and will be ready after 2-3 minutes. They will look golden on the surface. You can check the first 1-2 cecamarini and make sure they are cooked inside and adjust oil temperature and cooking time accordingly.
After each cecamarino is ready to be taken off the oil:
– Dry it on a paper towel
– Roll it on a bowl that has been filled with sugar
– Place in the final serving plate
Enjoy!